Upcoming Classes and Events
Classes Offered at UNM Continuing Education

(Registration for classes can be found at: ce.unm.edu )
The Secrets of Revision
Course number : 19591 ID : 89064 Class Section : Spring 1
Weekly - Wed 1:00 PM - 3:00 PM (1/15/2020-2/5/2020)
An author is much in need of editing talents. We'll concentrate on the fundamentals of revision—that is, how to bring vitality into a lifeless manuscript. We will look at the micro and macro aspects of your manuscript(s), be it fiction or non-fiction and morph into top-rate editors.
The Delights of Doggerel
Course number : 19590 ID : 89063 Class Section : Spring 1
Weekly - Tue 1:00 PM - 3:00 PM (2/4/2020-2/25/2020)
Never underestimate the delights of the so called lesser poets. We will reas discuss and enjoy the poetry of Robert Service, Ogden Nash, Edward Lear, Alfred Noyes, Longfellow, and Oscar Wilde.
The Masterful Mediation of James Welch
Course number : 19569 ID : 89062 Class Section : Spring 1
Weekly - Tue 1:00 PM - 3:00 PM (3/31/2020-4/21/2020)
Few modern American indigenous authors dramatize the marginality of American Indians as well as James Welch. We'll see this through reading and discussing The Death of Jim Loney, Winter in the Blood, and Riding the Earth Boy Forty.
Nathaniel Hawthorne and the Unpardonable Sin
Course number : 19568 ID : 89061 Class Section : Spring 1
Weekly - Thu 1:00 PM - 3:00 PM (4/30/2020-5/21/2020)
Hawthorne's talents are legendary. Why? That's what we'll seek to discover by reading several key short stories: "Young Goodman Brown"; "Ethan Brand"; "The Minister's Black Veil"; "Rappaccini's Daughter", and others. Be ready for the questions and answers as they apply to your life choices.
Writing Short Stories from Start to Finish
Course number : 19537 ID : 89060 Class Section : Spring 1
Weekly - Tue 6:00 PM - 8:00 PM (5/5/2020-5/26/2020)
The short story is a versatile and rewarding form for writers and readers. This course defines this literary genre and discusses its boundaries from a writer's point of view. We will study a template for the phases of short story writing: pre-writing, writing, and revising. By the end of the course, we'll each have a short story and a springboard for more stories.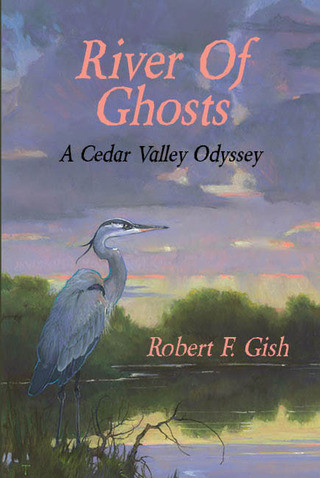 Tours:
High Road To Taos: Chimayo, Taos Pueblo, Rio Grande Gorge
and Rancho De Taos: Humble Travel, Saturday, May 26, 2012

Bishop's Lodge: Bishop Lamy's New Mexico Story: Story of New Mexico, dcu/unm.edu




Classes taught through UNM Continuing Education


00001B Mini-Lecture Series II Under the Stars The Role of Animals i, Section SLS 7/25/2006
00148 Coyote and the Native American Trickster Tradition , Section SLS 7/25/2006
00149 Horses, Ethnicity and the Western , Section SLS 7/26/2006
00150 Animals and the Spirit of Place: An Ecological Bestiary, Section SLS 7/27/2006
19528 The Western Novel and Story, Section RAA 3/15/2007
19503 Creative Writing: Fiction and Non-Fiction, Section SAA 6/5/2007
00287A Writing About Home: New Mexico Places, Towns, and Neighborho, Section SAT 6/6/2007
00287B Imaginative Writings about New Mexico with Robert Gish , Section SAU 7/12/2007
00364 Archbishop Lamy, Section RAB 2/13/2008
00379 Lunch and Learning at Historic Bishop's Lodge, Section RBL 2/23/2008
19519 The Politics of Persuasion: Making Your Point through Editorial Commentary, Section RAA 3/18/2008
00372 Animals and the Spirit of Place: A New Mexico Bestiary, Section RAB 4/9/2008
00405 Native American Renaissance, Section SRH 7/31/2008
19506 Creative Writing: Fiction and Non-Fiction, Section FAA 9/4/2008
19803 Animals and the Spirit of Place, Section RAA 2/24/2009
00494 Writing the Land: NM Geology, Geography, and Setting, Section RRG 2/26/2009
00495 Albuquerque as Aztlan: The South Valley as Literary Inspiration, Section RRH 3/9/2009
00497 The New Mexico Novel, Section RRI 4/2/2009
19630 Jack Kerouac, Jazz, and The Beat Generation, Section FAA 9/4/2009
00504 Famous New Mexico Murders and Mysteries, Section FMM 9/29/2009
00570 Telling Family Lives: Ways to Chronicle Kinship for Fun and Profit, Section FTL 10/27/2009
00513 New Mexico Monster: Legends and Lore of the Chupacabra, Section FLL 10/29/2009
14892 Writing Short Stories From Start to Finish, Section RAA 2/1/2010
00595 New Mexico Spots of Time: Imagistic and Dream Writing, Section RPN 2/4/2010
19590 Violated Hearts: The Stories of Nathaniel Hawthorne, Section RAA 3/10/2010
00570 Telling Family Live II: New Mexico Legacies, Section RTF 3/23/2010
00558 Animals and Allegory: New Mexico Myths, Tales and Poems, Section SAA 7/6/2010
14892 Writing Short Stories From Start to Finish, Section SAA 7/7/2010
00559 Paul Horgan and New Mexico, Section SPH 7/8/2010
14893 Walk, Look and Write, Section SAA 7/8/2010
00647 New Mexico Word Maps: Elements of Centennial Travel Writing, Section FTW 9/7/2010
14892 Writing Short Stories From Start to Finish, Section FAA 9/9/2010
00648 Nature and New Mexico: Elements of Naturalist Writing, Section FNW 10/5/2010
19533 The Haunted Soul of Edgar Allen Poe: Tales of Mystery & Macabre, Section FAA 10/20/2010
14893 Walk, Look and Write, Section FAA 10/28/2010
14892 Writing Short Stories From Start to Finish, Section RAA 1/27/2011
19655 The History and Evolution of Jazz Section RAA 2/2/2011
14893 Walk, Look and Write, Section RAA 2/24/2011
00693 Writing a Biography of Place, Section RWB 3/8/2011
14892 Writing Short Stories From Start to Finish, Section SAA 6/9/2011
14892 Writing Short Stories From Start to Finish, Section A 9/8/2011
19543 Huckleberry Finn and the "N" Word Controversy, Section A 10/4/2011
14893 Walk, Look and Write, Section A 10/6/2011
14892 Writing Short Stories From Start to Finish, Section A 2/6/2012
19501 Dog my Cats: Reading and Writing About Pets, Section A 3/6/2012
19657 The History and Evolution of Jazz II, Section A 3/26/2012
19592 Emerson and Thoreau: American Trancendentalism, Section A 4/4/2012
14892 Writing Short Stories From Start to Finish, Section A 6/4/2012
00372 Knowing New Mexico's Animals, Section B 7/10/2012
19575 Creative Reading: Fiction, Poetry, Drama Essay, Section B 7/24/2012
00734 Death Comes for the Archbishop: History and Story, Section A 9/4/2012
14892 Writing Short Stories From Start to Finish, Section A 9/10/2012
00379 Lunch and Learning at Historic Bishop's Lodge, Section B 10/12/2012
19533 The Haunted Soul of Edgar Allen Poe: Tales of Mystery & Macabre, Section A 10/17/2012
00738 New Mexico as Personal Essay, Section A 11/6/2012
19409 The Six-Gun Mystique: The American West's Legacy of Violence, Section A 1/16/2013
19557 The Greatness of the Great Gatsby, Section A 2/5/2013
19466 Murder and Mystery in New Mexico, Section A 2/13/2013
14893 Elements of Writing, Section A 8/26/2013
14892 Writing Short Stories From Start to Finish, Section A 8/27/2013
14892 Writing Short Stories From Start to Finish, Section SPA 1/21/2014
14893 Elements of Writing, Section SPA 1/27/2014
19572 Literature and the Environment: The Dust Bowl, Section SPA 2/4/2014
14892 Writing Short Stories From Start to Finish, Section SUA 6/3/2014
14893 Elements of Writing, Section SUA 6/4/2014
19552 Literature and the Environment: Edward Abbey and Aldo Leopold, Section SUA 7/22/2014
14892 Writing Short Stories From Start to Finish, Section FAA 9/9/2014
14896 Mindful Writing, Section SPA 2/23/2015
14892 Writing Short Stories From Start to Finish, Section SPA 3/3/2015
14893 Elements of Writing, Section SPA 3/4/2015
19534 Four Great Short Novels, Section SPA 3/4/2015
19502 The Short Fiction of William Faulkner, FAA-EFA 9/1/2015
14892 Writing Short Stories From Start to Finish, Section FAA-EFA 9/15/2015
19409 The Six-Gun Mystique: The American West's Legacy of Violence, Section FAA-EFA 10/1/2015
Writing Short Stories From Start to Finish 2/2/2016
El Macho: Readings in "Machismo" 2/3/2016
Dog Stories: Their Nature and Worth 3/1/2016
Writing Styles 3/9/2016
Writing Short Stories From Start to Finish 4/5/2016
Short Fiction of Flannery O'Connor 4/6/2016
Personal Essay 5/4/2016
Herman Melville's Short Fiction 9/6/2016
Writing Short Stories From Start to Finish 10/4/2016
Writing Styles 10/5/2016
All the King's Men 10/13/2016
Pattern and Rhythm in Fiction 2018
Lionel Trilling 2018
Wallace Stegner, Paul Horgan and So-called "Stodgy" Westerns 2018
People into Pages 2019
Writing Short Stories from Start to Finish 2019
James Joyce 2019
Sense and Sensability: Literary Criticism 2019
Writing Short Stories from Start to Fisnish
James Joyce
Sense and Sensibility: Creative Writing and Literary Criticism
A Native Woman's West: Leslie Silko and Louise Erdrich (9/3/2019-9/24/2019)
Raymond Chandler and the Detective Novel (10/1/2019-10/22/2019)
Jack London's Testosterone Tales (10/28/2019-11/18/2019)
New Mexico Literature:
The Western Novel
The New Mexican Novel
Coyote and the Native American Trickster Tradition
Horses, Ethnicity, and the Western
Archbishop Lamy
Native American Renaissance
Albuquerque as Aztlan: The South Valley as Literary Inspiration
Famous New Mexico Murders and Mysteries
Animals and Allegory: New Mexico Myths, Tales and Poems
Paul Horgan and New Mexico
New Mexico Monster: Legends and Lore of the Chupacabra
Writing:


Creative Writing: Fiction and Non-Fiction
Writing about Home: New Mexico Places, Towns, and Neighborhoods
Imaginative Writings about New Mexico
The Politics of Persuasion: Making Your Point Through Editorial Commentary
Writing The Land: New Mexico Geology, Geography, and Setting
Telling Family Lives: Ways to Chronicle Kinship for Fun and Profit
Writing Short Stories From Start to Finish
New Mexico Spots of Time: Imagistic and Dream Writing
Telling Family Lives II: New Mexico Legacies
Walk, Look and Write: Descriptive Writing
New Mexico Word Maps: Elements of Centennial Travel Writing
Nature and New Mexico: Elements of Naturalist Writing
Writing A Biography of Place
Dog My Cats: Reading and Writing About Pets
Spontaneous Writing
Music:


The Guitar: Musical Marvel
The History and Evolution of Jazz I & II