Upcoming Classes and Events
Classes Offered at UNM Continuing Education

(Registration for classes can be found at: ce.unm.edu )


A Native Woman's West: Leslie Silko and Louise Erdrich
Course number : 19522
Weekly - Tue 1:00 PM - 3:00 PM (9/3/2019-9/24/2019)
Mid and later twentieth-century American literature was rocked by the appearance of Leslie Silko's and Louise Erdrich's fiction. Here were two young native female talents with the temerity to talk back to and mediate dominant Anglo and ethnocentric voices as heard in the stereotypic male Western. By now these two authors have crossed over into mainstream contemporary American literature. With memoirs and later novels as a background we will look at their shorter fiction, essays, and poetry as found in The Remembered Earth, The Man to Send Rain Clouds, and Love Medicine. Given today's reassessment of the roles of gender and myth in literature these two ceiling-crashing American writers give us much to ponder.
Raymond Chandler and the Detective Novel
Course number : 19536
Weekly - Tue 3:30 PM - 5:30 PM (10/1/2019-10/22/2019)
Often referred to as formula fiction and/or popular literature, the Detective novel in its classic form as written by Raymond Chandler need not hang its head under onslaughts of inferiority. This course will approach the fiction of Raymond Chandler, especially Goodbye my Lovely as quality literature, all the while delving into the characteristics of what makes the genre, the implied reader, and its offshoots of mystery, romance, and intrigue so popular.
Jack London's Testosterone Tales
Course number : 19541
Weekly - Mon 3:30 PM - 5:30 PM (10/28/2019-11/18/2019)
If there is such a thing as a macho writer writing, assumedly, for men, Jack London fits the bill. However, women are said to be the most flexible and accommodating of readers. This course will pursue those assertions, wondering just how ideal and hostile readers regard Jack London and his numerous "testosterone" tales. Has the Jack London's
eponymic hero outlived his time? Or is he needed more than ever especially in the individuation process of young men and women? Controversy guaranteed as we read a selection of London's fiction.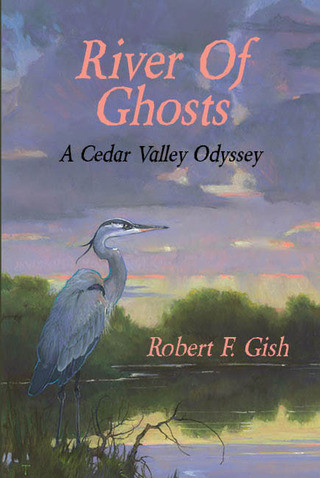 Tours:
High Road To Taos: Chimayo, Taos Pueblo, Rio Grande Gorge
and Rancho De Taos: Humble Travel, Saturday, May 26, 2012

Bishop's Lodge: Bishop Lamy's New Mexico Story: Story of New Mexico, dcu/unm.edu




Classes taught through UNM Continuing Education


00001B Mini-Lecture Series II Under the Stars The Role of Animals i, Section SLS 7/25/2006
00148 Coyote and the Native American Trickster Tradition , Section SLS 7/25/2006
00149 Horses, Ethnicity and the Western , Section SLS 7/26/2006
00150 Animals and the Spirit of Place: An Ecological Bestiary, Section SLS 7/27/2006
19528 The Western Novel and Story, Section RAA 3/15/2007
19503 Creative Writing: Fiction and Non-Fiction, Section SAA 6/5/2007
00287A Writing About Home: New Mexico Places, Towns, and Neighborho, Section SAT 6/6/2007
00287B Imaginative Writings about New Mexico with Robert Gish , Section SAU 7/12/2007
00364 Archbishop Lamy, Section RAB 2/13/2008
00379 Lunch and Learning at Historic Bishop's Lodge, Section RBL 2/23/2008
19519 The Politics of Persuasion: Making Your Point through Editorial Commentary, Section RAA 3/18/2008
00372 Animals and the Spirit of Place: A New Mexico Bestiary, Section RAB 4/9/2008
00405 Native American Renaissance, Section SRH 7/31/2008
19506 Creative Writing: Fiction and Non-Fiction, Section FAA 9/4/2008
19803 Animals and the Spirit of Place, Section RAA 2/24/2009
00494 Writing the Land: NM Geology, Geography, and Setting, Section RRG 2/26/2009
00495 Albuquerque as Aztlan: The South Valley as Literary Inspiration, Section RRH 3/9/2009
00497 The New Mexico Novel, Section RRI 4/2/2009
19630 Jack Kerouac, Jazz, and The Beat Generation, Section FAA 9/4/2009
00504 Famous New Mexico Murders and Mysteries, Section FMM 9/29/2009
00570 Telling Family Lives: Ways to Chronicle Kinship for Fun and Profit, Section FTL 10/27/2009
00513 New Mexico Monster: Legends and Lore of the Chupacabra, Section FLL 10/29/2009
14892 Writing Short Stories From Start to Finish, Section RAA 2/1/2010
00595 New Mexico Spots of Time: Imagistic and Dream Writing, Section RPN 2/4/2010
19590 Violated Hearts: The Stories of Nathaniel Hawthorne, Section RAA 3/10/2010
00570 Telling Family Live II: New Mexico Legacies, Section RTF 3/23/2010
00558 Animals and Allegory: New Mexico Myths, Tales and Poems, Section SAA 7/6/2010
14892 Writing Short Stories From Start to Finish, Section SAA 7/7/2010
00559 Paul Horgan and New Mexico, Section SPH 7/8/2010
14893 Walk, Look and Write, Section SAA 7/8/2010
00647 New Mexico Word Maps: Elements of Centennial Travel Writing, Section FTW 9/7/2010
14892 Writing Short Stories From Start to Finish, Section FAA 9/9/2010
00648 Nature and New Mexico: Elements of Naturalist Writing, Section FNW 10/5/2010
19533 The Haunted Soul of Edgar Allen Poe: Tales of Mystery & Macabre, Section FAA 10/20/2010
14893 Walk, Look and Write, Section FAA 10/28/2010
14892 Writing Short Stories From Start to Finish, Section RAA 1/27/2011
19655 The History and Evolution of Jazz Section RAA 2/2/2011
14893 Walk, Look and Write, Section RAA 2/24/2011
00693 Writing a Biography of Place, Section RWB 3/8/2011
14892 Writing Short Stories From Start to Finish, Section SAA 6/9/2011
14892 Writing Short Stories From Start to Finish, Section A 9/8/2011
19543 Huckleberry Finn and the "N" Word Controversy, Section A 10/4/2011
14893 Walk, Look and Write, Section A 10/6/2011
14892 Writing Short Stories From Start to Finish, Section A 2/6/2012
19501 Dog my Cats: Reading and Writing About Pets, Section A 3/6/2012
19657 The History and Evolution of Jazz II, Section A 3/26/2012
19592 Emerson and Thoreau: American Trancendentalism, Section A 4/4/2012
14892 Writing Short Stories From Start to Finish, Section A 6/4/2012
00372 Knowing New Mexico's Animals, Section B 7/10/2012
19575 Creative Reading: Fiction, Poetry, Drama Essay, Section B 7/24/2012
00734 Death Comes for the Archbishop: History and Story, Section A 9/4/2012
14892 Writing Short Stories From Start to Finish, Section A 9/10/2012
00379 Lunch and Learning at Historic Bishop's Lodge, Section B 10/12/2012
19533 The Haunted Soul of Edgar Allen Poe: Tales of Mystery & Macabre, Section A 10/17/2012
00738 New Mexico as Personal Essay, Section A 11/6/2012
19409 The Six-Gun Mystique: The American West's Legacy of Violence, Section A 1/16/2013
19557 The Greatness of the Great Gatsby, Section A 2/5/2013
19466 Murder and Mystery in New Mexico, Section A 2/13/2013
14893 Elements of Writing, Section A 8/26/2013
14892 Writing Short Stories From Start to Finish, Section A 8/27/2013
14892 Writing Short Stories From Start to Finish, Section SPA 1/21/2014
14893 Elements of Writing, Section SPA 1/27/2014
19572 Literature and the Environment: The Dust Bowl, Section SPA 2/4/2014
14892 Writing Short Stories From Start to Finish, Section SUA 6/3/2014
14893 Elements of Writing, Section SUA 6/4/2014
19552 Literature and the Environment: Edward Abbey and Aldo Leopold, Section SUA 7/22/2014
14892 Writing Short Stories From Start to Finish, Section FAA 9/9/2014
14896 Mindful Writing, Section SPA 2/23/2015
14892 Writing Short Stories From Start to Finish, Section SPA 3/3/2015
14893 Elements of Writing, Section SPA 3/4/2015
19534 Four Great Short Novels, Section SPA 3/4/2015
19502 The Short Fiction of William Faulkner, FAA-EFA 9/1/2015
14892 Writing Short Stories From Start to Finish, Section FAA-EFA 9/15/2015
19409 The Six-Gun Mystique: The American West's Legacy of Violence, Section FAA-EFA 10/1/2015
Writing Short Stories From Start to Finish 2/2/2016
El Macho: Readings in "Machismo" 2/3/2016
Dog Stories: Their Nature and Worth 3/1/2016
Writing Styles 3/9/2016
Writing Short Stories From Start to Finish 4/5/2016
Short Fiction of Flannery O'Connor 4/6/2016
Personal Essay 5/4/2016
Herman Melville's Short Fiction 9/6/2016
Writing Short Stories From Start to Finish 10/4/2016
Writing Styles 10/5/2016
All the King's Men 10/13/2016
Pattern and Rhythm in Fiction 2018
Lionel Trilling 2018
Wallace Stegner, Paul Horgan and So-called "Stodgy" Westerns 2018
People into Pages 2019
Writing Short Stories from Start to Finish 2019
James Joyce 2019
Sense and Sensability: Literary Criticism 2019
Writing Short Stories from Start to Fisnish
James Joyce
Sense and Sensibility: Creative Writing and Literary Criticism
New Mexico Literature:
The Western Novel
The New Mexican Novel
Coyote and the Native American Trickster Tradition
Horses, Ethnicity, and the Western
Archbishop Lamy
Native American Renaissance
Albuquerque as Aztlan: The South Valley as Literary Inspiration
Famous New Mexico Murders and Mysteries
Animals and Allegory: New Mexico Myths, Tales and Poems
Paul Horgan and New Mexico
New Mexico Monster: Legends and Lore of the Chupacabra
Writing:


Creative Writing: Fiction and Non-Fiction
Writing about Home: New Mexico Places, Towns, and Neighborhoods
Imaginative Writings about New Mexico
The Politics of Persuasion: Making Your Point Through Editorial Commentary
Writing The Land: New Mexico Geology, Geography, and Setting
Telling Family Lives: Ways to Chronicle Kinship for Fun and Profit
Writing Short Stories From Start to Finish
New Mexico Spots of Time: Imagistic and Dream Writing
Telling Family Lives II: New Mexico Legacies
Walk, Look and Write: Descriptive Writing
New Mexico Word Maps: Elements of Centennial Travel Writing
Nature and New Mexico: Elements of Naturalist Writing
Writing A Biography of Place
Dog My Cats: Reading and Writing About Pets
Spontaneous Writing
Music:


The Guitar: Musical Marvel
The History and Evolution of Jazz I & II